| | |
| --- | --- |
| S2C Delivers FPGA Prototyping Solutions with the Industry's Highest Capacity FPGA from Intel! | |
Daniel Nenni Published on 11-19-2019 at 6:00 am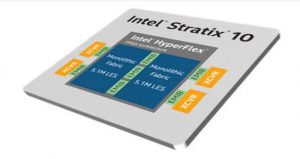 In 2016 we published our book "Prototypical: The Emergence of FPGA-Based Prototyping for SoC Design" which began an incredible journey through ASIC prototyping. While we are working on an update to that book there is some recent Prototyping news that is worthy of praise.
First and foremost, S2C Inc. has just announced THE single most dense FPGA prototyping boards the industry has ever seen. Based on the new Intel Stratix 10 GX 10M FPGA, S2C has announced single, dual and quad FPGA configurations.
UPCOMING WEBINAR: Prototyping with Intel's New 80M FPGA and S2C!
The Stratix 10 GX 10M FGA is the newest addition to Intel's 14nm Stratix 10 Family and features up to 80 million ASIC gates (2.5x denser than Xilinx). Imagine that, more than 320M ASIC gates on a single board, wow!
And now that Intel 10nm is in high volume manufacturing I expect to see even higher density FPGAs coming out in 2020. The legendary Xilinx vs Intel (Altera) FPGA wars are back on, absolutely!
S2C Product Highlights:
Supports designs up to 80 million ASIC gates with a single FPGA, simplifying the prototyping effort for complex design.
Prodigy Logic System hardware facilitates comprehensive out-of-the-box prototyping, reducing time-to-prototyping.
Complete Player Pro prototyping software-stack streamlines Quartus-based FPGA design compilation, reducing prototype configuration time.
Supported by Prodigy MDM debug module, accelerating design debug.
Supported by a rich portfolio of Prototype Ready IP in the form of plug-play daughter cards, enabling rapid prototype platform bring-up.
The Single 10M Prodigy Logic System is optimized and trimmed to assure signal integrity and enable the best performance, supporting up to 1.4 Gbps for general-purpose I/O, and up to 16 Gbps for the high-speed transceivers. Remote management capabilities are supported over USB or Ethernet, including FPGA configuration, power on/off/recycle, Virtue UART for debugging, system monitoring, as well as identification of the presence of specific Prodigy daughter cards, and remote test with the auto-detection technology.
"Intel's Stratix 10 GX 10M FPGA is approximately 2.5 times larger than the current largest commercially available FPGA and is likely to be the highest-capacity single FPGA for the next 2 to 3 years. Using the Stratix 10 GX 10M FPGA will significantly increase current SoC/ASIC design prototyping capacity, simplify the prototyping process and achieve a much lower cost per gate", commented Toshio Nakama, CEO of S2C. "Our immediate availability of the Single 10M Prodigy Logic System marks our strong commitment to deliver the best prototyping solutions to accelerate their software development and design validation."
Single S10 10M Prodigy™ Logic System
The other interesting piece of Prototyping news is that Synopsys officially acquired DINI last week. Mike Dini has been a fixture on the prototyping scene for as long as I can remember. He could be seen at various conferences reading the newspaper in his 10×10 booth. Unfortunately, Dini spent most of 2018 in a legal battle with Cadence. The first filing was in June of 2017 and the resolution (in DINI's favor according to my sources) was on 10/18/2018. David vs Goliath legal battles can really take the wind out of David's sails/sales, been there done that. Synopsys now has one less competitor to worry about and Mike Dini has the Cadence settlement and the Synopsys acquisition cash. Congratulations on the exit Mike!